Hand Crafted Treats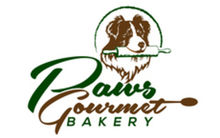 Naturally 4 Paws is proud to carry Paws Gourmet Bakery in Silverdale, Washington. Paws Gourmet Bakery is a family owned business in Silverdale, Washington (due west of Seattle on the Kitsap Peninsula). Our company was created in 2016 through acquisition of the assets and recipes of Paws Gourmet Inc. formerly of Marysville, Washington. Paws Gourmet Inc. baked gourmet treats for over 13 years, perfecting their recipes, treat designs, and packaging solutions. The previous owners lovingly and thoroughly trained us to carry on their great traditions.
Products
A variety of whimsically decorated treats including:
Birthday Cakes
Party Packs
Puppycakes
Happy Birthday Bones
Good Boy / Girl Bones
Spoiled Bones
Dog Tales
Double Dips
Cinnamon Carob Bursts
Cinnamon Carob Training Treats
Grr-Nola Training Treats
Healthy Hearts
Pizza Bites
Pizza Training Treats
Pumpkin Oat Bones
Pumpkin Oat Training Treats
Come visit our pet supply store in Silverdale, WA specializing in quality food, treats, and supplies for cats and dogs.