All-Natural Grooming Salon
(Silverdale Location Only) - Open Every Tuesday through Saturday

If you have questions about grooming, make sure to call our dedicated service line at (360) 633-3166!
Your pet is part of your family… and their comfort, safety and well being is always our #1 Priority. With gentle and careful grooming, our friendly and professional staff will strive to make your pets' experience the best it can be. We use only natural grooming and cleaning products that contain no soaps, detergents, toxic sulfates, harsh chemicals or overbearing perfumes.
We staff Certified Groomers!
Our groomers have over 50 years of combined professional experience and are certified by International Professional Groomers, Inc. (IPG) as Certified Advanced Professional Groomers (CAPG) or Certified Professional Groomers (CPG). They are experts in safety, health, sanitation, grooming techniques, and ethics. We are the only grooming salon in Kitsap County where the entire staff is required to be certified!
Appointments are available from 10:00 a.m. to 2:00 p.m. only.

All beautifully groomed pets must be picked up no later than 5:00 p.m.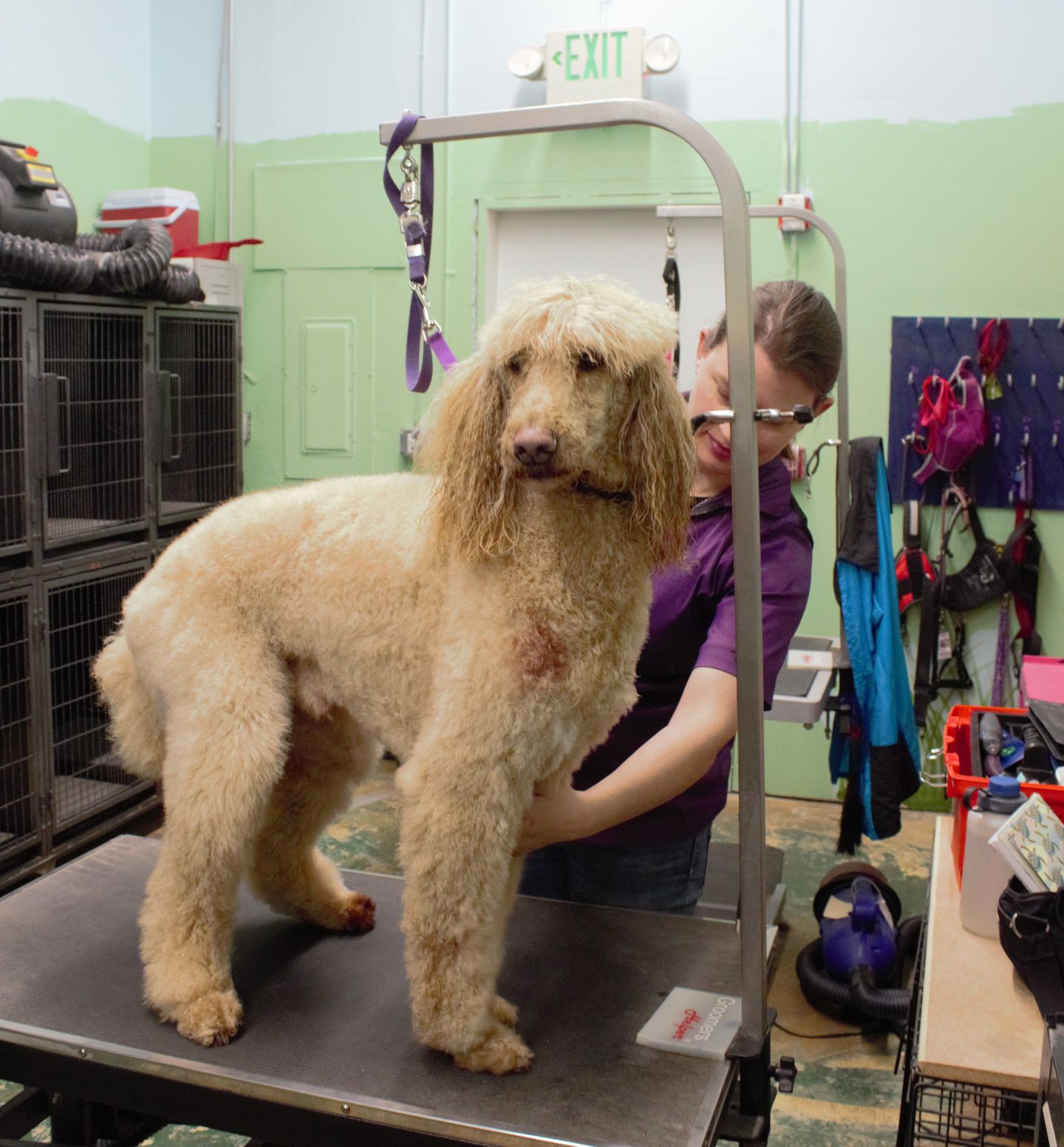 Grooming prices vary widely depending upon the breed, size, temperament and coat condition. Ask any staff member for a price estimate. Quoted price is based on a maintenance groom to meet breed standard appearance. Groomer will determine final price based on breed, size, coat condition and any behavioral issues. Grooming services typically require approximately 3 to 4 hours.

Appointments are required due to the popularity of our groomers. Walk-ins are extremely rare. Please plan ahead as we typically book out weeks in advance. (Yes, our groomers are that good!) Once an appointment is made, please contact us at least 24 hours prior to any cancelation or reschedule request to avoid a No Show Fee.
Cancellations with less than 24 hour notice will be subject to a fee of 50% of the original service cost.
No shows will be subject to a fee of 100% of the original service cost.
Three cancellations with less than 24 hour notice or 3 No Shows will be subject to pre-payment policy
Click here to read our policy on anal gland expressions.
Click here to download a copy of our Grooming Release Form.
Our Services...
Package prices based on breed, size, coat condition and temperament. Call for estimate.
Add-ons & Upgrades!
(Requires purchase of a Groom or Haircut Package)


All Natural Grooming
Come visit our pet supply store in Silverdale, WA specializing in quality food, treats, and supplies for cats and dogs.